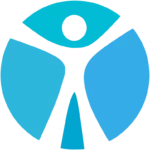 Website Thrivas Staffing Agency
Nationwide lender is currently hiring an outside Account Executive for the surrounding area. This is a permanent opportunity that will provide a generous benefits package after a 60 day probationary period. Benefits include an aggressive monthly commission structure, 100% employer paid medical, dental, vision, a matching 401k plan, mileage reimbursement, long term life and disability, paid time off, and paid holidays. Starting pay is $65,000 – $80,000 + commission.
The ideal applicant will have extensive mortgage experience as an Account Executive performing outside sales to mortgage brokers, banks and financial institutions. Individuals with residential mortgage loan experience are preferred. The lender is seeking a polished professional individual who is capable of traveling the local area establishing business relationships and maintaining current partnerships in the area. You will maintain a current portfolio of an AE who is relocating outside of the area.
Familiarize yourself with offer products and services. Assist individuals and companies with questions regarding loan parameters and company guidelines. Work directly with underwriting team and clients to ensure compliance and a smooth closing. You must have residential loan financing experience; purchase and refinance on mixed use property, single family residence, condos, townhomes, etc.
Requirements
4+ years of mortgage sales experience
Submit to criminal background screening
4 year degree is strongly preferred but not required
Longevity with past employer