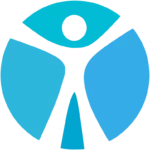 Website Thrivas Staffing Agency
Small family-owned company is in immediate need of an experienced Accounting Assistant/Accounts Payable Specialist. Monday – Friday 9:00 – 5:00 full time. The starting pay is up to $40,000 per year, depending on experience, with regular opportunities pay pay increases and advancement within the company.
The primary duties of the Accounts Payable Specialist will be (not limited to):
Review and pay all invoices in a timely manner
Manage month-end and quarter-end closings
Prepare and store cleared checks
Reconcile vendor statements
All other duties as assigned by Accounts Payable Manager
Specialist must have a minimum of 2 years experience in accounts payable in addition to a bachelor's degree in a related field. An associate's degree and 4 years experience may be considered at manager's discretion. Candidate must be willing to work as part of a team and share additional responsibilities as they arise.