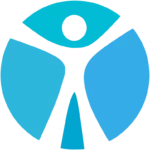 Website Thrivas Staffing Agency
Food distribution company is currently hiring an Accounting Clerk in their local branch distribution center. This is a nationwide company with a busy office in the area. Office hours are full time Monday through Friday. The company will provide benefits after the successful completion of a 90 day probationary period. The starting pay is up to $18 per hour, depending on experience.
This is a very busy office located within the warehouse & distribution center. The Accounting Clerk will report to the Division Manager as well as the CFO in the corporate office. This is a very fast paced position with a large number of clients, drivers, manufacturers, etc. The office works as a team and assists coworkers at any opportunity. The ideal applicant will be a true team player who has some experience working for a shipping company, logistics or distribution company in an accounting role. Applicants must be able to work with a sense of urgency while being effective.
The Accounting Clerk performs a variety of functions including accepting payment from clients for deliveries or orders, inputting payment into system and notating client accounts. The Accounting Specialist will also prepare basic invoices, and forward receipts to clients. Individuals with accounts receivable AR experience and Accounts Payable AP skills are strongly encouraged to apply.
Requirements
2+ years of recent AR or AP duties
2+ years of clerical accounting experience
Team player with a positive attitude
Eager to learn and expand their knowledge