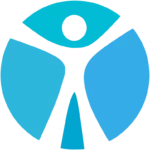 Website Thrivas Staffing Agency
Entertainment and productions company is currently hiring an experienced Payroll Associate. The position is full time Monday through Friday. This is a permanent position within the organization that will provide full medical benefits after a short probationary period.
The Payroll Specialist is responsible for preparing payroll, including recordkeeping and payroll reporting. This position reports to Accounting and Finance and may also coordinate with Human Resources. Applicants must be discreet regarding confidential employee information including salary, hourly wages, bonus earnings, payroll garnishment, etc.
The Payroll Specialist is responsible for gathering all information for submission of payroll data. Document payroll process, payroll calculations, queries and conduct payroll audits. Balance payroll accounts, analyze data and review payroll discrepancies. Update records by performing data entry and approving tax exemptions, changes in W4, employee updates and similar.
Requirements
No less than 2 years of payroll accounting experience
Recent experience in relevant accounting position