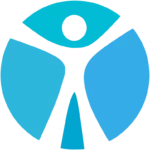 Website Thrivas Staffing Agency
REO property management company is currently hiring an experience Accounts Payable Specialist. This is a full time position Monday through Friday from 8:30 a.m. until 5:30 p.m. The company is offering this position as a permanent role within the organization after a 90 day probationary period. Benefits will be offered after the successful completion of the probationary period. The starting pay is up to $20 per hour, depending on experience.
The ideal applicant will have 4-10 years of recent AP experience and be comfortable working in a very high volume accounting department. The accounting department employs over 10 accounts receivable and accounts payable specialist to process accounting requests nationwide. This position reports to a onsite AP Manager.
The Accounts Payable Specialist is responsible for reviewing vendors request for payments and preparing payment, wire transfer or electronic check for approval by management. Verify services were rendered, troubleshoot discrepancies between system and vendor request and submit inquiry to manager. Extensive Excel experience is required. This is a position that can process hundreds of checks in a single day. It is important that you are alert, focused and paying attention to details.
Requirements
No less than 4 years of AP experience
Recent accounting duties in relevant role
Intermediate Excel skills