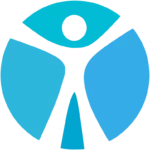 Website Thrivas Staffing Agency
Insurance company seeks an experienced Accounts Payable Specialist for a full time and permanent opportunity. The office hours are Monday – Friday from 8:30 am to 4:30 pm. The starting pay is up to $20 per hour, depending on experience.
The Accounts Payable Specialist will work under the Accounts Manager and may be required to perform accounts payable duties, including but not limited to:
Receive and pay all valid invoices
Prepare an analysis of all accounts
Perform regular closings (monthly & quarterly)
Work closely with Accounts Receivable Specialist
Assist corporate with AP files
Various other duties
Ideal candidate will have a degree, ideally a bachelor's, in accounting, finance, business or a related field. A minimum of 2 years experience performing a wide range of accounts payable duties. Ideal candidate will be a motivated self-starter and have the ability to work with minimal supervision.