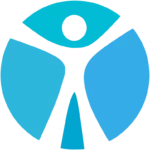 Website Thrivas Staffing Agency
Manufacturing plant is currently hiring an Administrative Assistant for their Legal Department. The position is full time Monday through Friday from 8:30 a.m. until 5:00 p.m. This is a long term and permanent opportunity that will offer benefits after a 90 day probationary period. Benefits include 100% employer paid medical benefits, group dental and vision along with paid time off. Additional benefits include a 401k plan and long term life and disability. The starting pay is up to $50,000, depending on experience.
The ideal applicant will have some administrative experience or have previously worked as a Legal Assistant or Legal Secretary performing primarily administrative tasks. Legal Experience is not required. Applicants should possess strong computer skills and be comfortable with document management, creating Excel reports and managing an offices' internal calendar. This role is best suited for a professional individual who is comfortable learning new industry terms, is mature and highly organized.
The Administrative Assistant will report directly to the company's Corporate Attorney. You will assist the attorney and his paralegal in a variety of tasks that include tracking licensing requirements, active licenses, lease agreements for facilities and branch offices. You will perform extensive document management for lease agreements, client contracts, vendor agreements and more. This position will also assist the attorney in managing the department calendar for company events, meetings and similar. Assisting the paralegal in typing correspondence, research items through online search engines and government portals.
Requirements
Advanced computer skills (testing to be given during interview)
Type no less than 45 wpm
High School Diploma
Professional, reliable and trustworthy
Longevity with past employers
2+ years of recent Administrative support experience