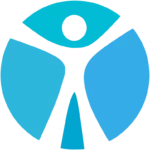 Website Thrivas Staffing Agency
Quickly growing day care center is hiring an Administrative Assistant for a full time and permanent job opportunity. The hours are 8:00 am – 5:00 pm Monday – Friday. Starting pay is up to $25 per hour, depending on experience.
As the administrative assistant you will work on administrative projects that support the general office and provide support in technical matters relating to corporate affairs. Day to day tasks which includes preparing documents, letters and marketing materials. Coordination of meetings and conference calls. Answering all emails and phone calls. Filing of all paperwork and more.
Requirements:
Microsoft Office experience which includes Excel, PowerPoint, Word and Outlook
Excellent oral and written skills
Attention to details
Proofreading and editing skills