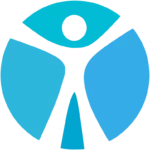 Website Thrivas Staffing Agency
Small company is currently hiring in their corporate office for an Administrative Assistant. The position is full time Monday through Friday from 8:30 a.m. until 5:00 p.m. The company provides benefits after 30 days that include group medical, dental and vision. Also offered is paid vacation/personal and paid holidays. The starting pay is up to $20 per hour, depending on experience.
The company is a family owned franchise business with multiple locations throughout the state. The corporate office has approximately 10 employees and is in need of an Administrative Assistant due to their growing business. The Administrative Assistant will provide general administrative and clerical support to the members of management. The ideal applicant will have previous office experience and be comfortable learning new tasks and confident in their computer abilities. This is a friendly office but each individual is focused on their daily tasks. The office dress code is business casual.
The Administrative Assistant is responsible for compiling reports from each location and preparing for management on master report. You will also oversee the company master filing system and perform document management on contracts, vendor agreements, employee records, etc. The Administrative Assistant also provides relief to the company receptionist for breaks and vacations. Additional duties include performing data entry, typing letters, memos and correspondence. You must be organized, efficient and a team player with a great attitude.
Requirements
High School Diploma or GED
Type 35 wpm or greater
Positive upbeat attitude
Intermediate computer skills; Microsoft Office
Positive references from past employer