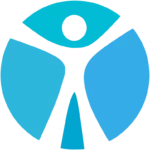 Website Thrivas Staffing Agency
Midsized company is currently hiring an Administrative Assistant/Office Secretary. This is a full time position Monday through Friday from 8:30 a.m. until 5:00 p.m. The company provides benefits that include group medical, dental and vision. Also offered; paid time off, paid holidays, long term life & disability and a matching 401k. Starting pay is up to $50,000 per year, depending on experience.
The company is hiring an Administrative Assistant for their local branch office. They are seeking an individual with enthusiasm and a willingness to learn. It is a business casual office that provides a very friendly atmosphere and opportunity for growth.
The Administrative Assistant will be responsible for a variety of tasks. You will generate reports for management, type correspondence, and assist in creating training classes specifically designed for each department. Extensive document and contract management. Interested job seekers should have experience using Microsoft Excel and know basic formulas. You must be an advanced user on Microsoft Word and PowerPoint. Additional responsibilities such as clerical and data entry will be required.
Requirements
High School Diploma or GED
2+ years of administrative experience
Type 35 wpm+
Organized, efficient and very reliable
Longevity with past employers