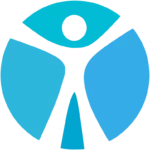 Website Thrivas Staffing Agency
Landscaping company is currently hiring an Administrative Assistant. The position is Monday through Friday from 9:00 a.m. until 2:30 p.m. This is a permanent long term position within the company. The starting pay is up to $18 per hour, depending on experience.
The company is a family owned and operated business with a very small office. Office staff totals 3 individuals and the company is continuing to expand. You must be comfortable working closely as a team handling a variety of tasks. Duties may change on a regular basis as needed.
The Administrative Assistant is responsible for reviewing and filing all new client contracts. Contracts are primarily residential homeowners but will include commercial properties (hotels, etc.). You will assist in acting as a front desk receptionist and answer incoming calls while provide basic customer service. Track employees, routes and change to services. Update account billing information and work with office bookkeeper to gather billing information.
Requirements
2+ years of professional office experience
Available for part time hours
High School Diploma or GED
Intermediate computer skills
Basic accounting skills (creating invoices, post payments)