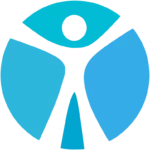 Website Thrivas Staffing Agency
Auto dealership with multiple locations is currently hiring an experienced Auto Billing Clerk. This is a full time opportunity and will provide full benefits after completion of a 90 day probationary period. The starting pay is up to $20 per hour, depending on experience.
This position will work onsite at the dealers' main location. The company runs a professional atmosphere and is seeking a mature individual with experience. Applicants interested in this role must be comfortable working with a large group of staff as well as directly with the general public. You must be a team player with a great attitude.
The Billing Clerk is responsible for posting new and used deals to the accounting system. You will also issue checks for paying off liens and submit to lender/banks. This is a document intensive position, you must be organized and able to meet deadlines. You will work closely with customers and ensure they are receiving excellent customer service. This position performs reconciliations, document review, etc. You will work closely with various departments.
Requirements
Basic understanding of automotive terminology
2+ years of billing experience
Intermediate QuickBooks experience
Comfortable using Microsoft Office Word & Excel
High School Diploma or G.E.D.
Some college is preferred but not required