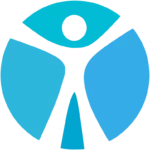 Website Thrivas Staffing Agency
Established company is expanding their accounting department and hiring an Assistant Bookkeeper. The position is full time Monday through Friday from 9:00 a.m. until 5:00 p.m. The company provides benefits after a 90 day probationary period. The starting pay is up to $22 per hour, depending on experience.
This is a mid-sized company that has been experiencing growth and is expanding. The Assistant Bookkeeper will report to the company's Full Charge Bookkeeper. The company is seeking someone mature and reliable who is focused on a career in the accounting field. This is a wonderful opportunity for growth. The current bookkeeper is expecting to retire within the next 4 years.
The Assistant Bookkeeper is responsible for creating invoices and making payments. You will handle all accounts receivable duties for the company as well as accounts payable. Pull weekly reporting for Full Charge Bookkeeper. The invoices are detailed and highly complex. Individuals with a background working for an energy company are encouraged to apply. You will also assist with implementing new system for employee timecards and payroll. This position will provide assistance and insight on budget forecasting, quarterly reporting and have the chance to provide suggestions on cost saving options. The company provides a bonus for initiatives that are suggested and utilized; when applicable.
Requirements
No less than 2 years of accounting experience
Bachelor in Accounting & Finance
Submit to criminal background and drug screening
Longevity with past employers