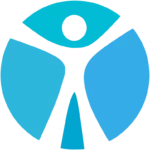 Website Thrivas Staffing Agency
Busy company is currently hiring an experienced Business Analyst. The position is full time. Office hours are Monday through Friday from 8:30 a.m. until 5:30 p.m. Benefits are offered after completion of a successful 90 day probationary period. Benefits include medical, dental, vision, retirement savings plan, PTO, and a prepaid life insurance policy. The starting pay is up to $60,000 per year, depending on experience.
The Analyst is responsible for collecting specific data, testing data and creating testing strategy to ensure company software is operating within budget and functioning properly. You must have experience and an advanced understanding of Information Technology and IT integration, process and cycle. This position requires and advanced understanding of IT software, computer hardware, various operating systems. Etc.
The ideal applicant will have 5 plus years of experience; preferably 7-8 years. Individuals must be comfortable working within a team. You must have experience effectively communicating with various members of management and able to provide insight and creative solutions to complex situations.
Requirements
No less than 5 years of relevant experience
Degree or Certificate in Information Technology
Experience; HTML, Oracle, SQL and Office Suites
Team player
Organized and efficient