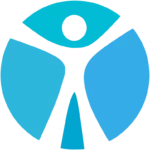 Website Thrivas Staffing Agency
Small call center is currently hiring several Customer Service Representatives for varying shifts that include flexible part time hours and full time. The call center also offers weekend schedules and some evening hours. The company provides paid training. Hourly pay is based on experience. The starting pay is up to $38,000 per year, depending on experience.
This is a growing company who is expanding their call center rapidly. They are hiring energetic individuals who enjoy speaking with customers over the phone and providing exceptional customer service. The office is professional with noise canceling cubicles, spacious work stations, a large dining area for employees as well as newer computer equipment to ease your day.
The Customer Service Representative will take inbound calls; greet customers in a friendly upbeat manner, verify account information, and assist them in any way possible. This includes troubleshooting billing errors, account information, shipping delays, etc. You may be asked to research an issue and follow up with the client. Transfer calls to appropriate department such as billing or collections.
Requirements
1+ year of professional employment
High School Diploma or GED
Type 30 wpm or greater
Submit to criminal background screening