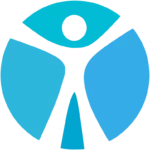 Website Thrivas Staffing Agency
Large company is currently hiring a Collections Representative. The position is full time and permanent. The office is open Monday through Friday and provides some flexibility in the schedule. The company provides full benefits after a short probationary period. Starting pay is up to $20 per hour with regular opportunities for pay increases and advancement.
Applicants should have experienced performing outbound collections to individuals. Experience in negotiating debt settlements and repayment plans is required; you must have experienced as a collector. The business is hoping to find an agent who is firm but kind and has the company's best interest in mind while trying to keep a positive balance with the consumer.
The Collections Representative will call previous customers who have either purchased products or services for their residential or commercial property. Document each call and outcome in system. Negotiate repayment plans, accept payments, attempt to collect full payment or partial payment on every call. You will perform data entry and forward settlements to corporate bookkeeper for approval. Forward delinquent accounts past 90 days to outside legal counsel.
Requirements
1+ years of debt collection experience
Comfortable working on the phone
Organized, efficient and self motivated
Type at least 30wpm+
Intermediate computer skills
High School Diploma