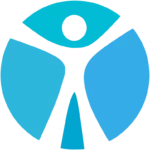 Website Thrivas Staffing Agency
Large company is hiring a Collections Specialist. This is a full time position. Office hours are Monday through Friday from 9:00 a.m. until 6:00 p.m. The company provides a very generous benefits package that includes medical, dental, vision, 401k, paid time off, paid training, paid holidays, etc. The starting pay is up to $20 per hour, depending on experience.
The ideal applicant will be comfortable working in a relaxed casual office environment. Individuals interested in this position must have debt collections experience; preferably business to business collections. Individuals who have worked for a debt collection agency or a law firm specializing in debt collections are encouraged to apply.
Applicants must be familiar with Fair Debt Collection Practices Act (FDCPA) and collection guidelines per Federal Trade Commission. The Collections Specialist will work closely with the company Bookkeeper and other accounting professionals. Review daily reports regarding delinquent accounts and make outbound calls to clients on past due accounts. Collect payment, coordinate repayment plan or settlements on debt. If suitable resolution cannot be obtained a lien will be placed on debtor's property. Training on preparing liens and filing notice of lien will be provided. Track all accounts, outcome of phone call and status of account. Run weekly reporting. This position requires additional administrative and clerical tasks as assigned.
Requirements
2+ years of outbound collection calling
Recent collections experience
Understanding of FDCPA guidelines
High School Diploma or GED