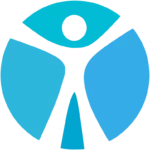 Website Thrivas Staffing Agency
Reputable law firm is currently hiring an experienced Commercial Litigation Paralegal. The position is full time and permanent. The opportunity is being offered as a Direct Hire placement. The law firm will be providing full benefits after a 60 day probationary period. Starting pay is $80,000 – $120,000 depending on experience.
The ideal applicant will have 3+ years of commercial litigation experience. Individuals will need to have recent experience in this area of law and be able to provide exceptional references from previous managing attorneys.
The Litigation Paralegal is responsible for supporting 2 busy attorneys in a variety of commercial business matters. This includes drafting and reviewing contracts, complaints, pleadings, motions, etc. You will perform extensive research, documenting relevant legal findings on similar cases, prepare licensing applications, etc. This position covers a broad range of cases from business transactions, disputes, corporate compliance, labor and employment, compliance, some landlord tenant, etc.
Each paralegal is supported by a legal assistant that assists with dictation, scheduling hearings mediations, depos as well as administrative support. The law firm has clerical staff so paralegals and attorneys may focus on cases.