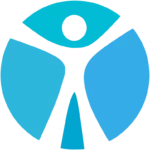 Website Thrivas Staffing Agency
Retail distribution company is currently hiring a Customer Service Representative. The position is full time Monday through Friday from 9:00 a.m. until 6:00 p.m. and one Saturday every month from 9:00 a.m. until 2:00 p.m. The company provides some benefits after 30 days that includes paid training, paid time off, paid holidays and the opportunity for advancement. The starting pay is up to $20 per hour with regular opportunities for pay increases based on performance.
This is a rapidly growing company that has been open and operating for 7 years. The management team is very friendly and focused on creating and energetic and fun place to work and cares about employee retention. They are seeking a mature individual who is serious about their career. Applicants interested in this position must be reliable and have a solid attendance record with past employers.
The Customer Service Representative is responsible for answering calls from customers who have a question regarding their online purchase. You will assist with making corrections to orders, accept payment over the phone and review tracking & shipping info. You will also respond to customers online inquiries by researching purchase order numbers and troubleshooting any questions or concerns. You will type responses to customers in a professional and courteous manner.
Requirements
1+ year of professional employment
Recent employment
Longevity with past employers
High School Diploma or GED
Type 35 wpm+