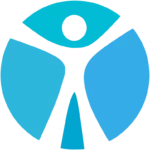 Website Thrivas Staffing Agency
Health and wellness company is currently hiring Customer Service Representatives. The position is full time Monday through Friday from 10:00 a.m. until 6:00 p.m. The company provides benefits after a 90 day probationary period. The starting pay is up to $17 per hour, depending on experience.
The ideal applicant will have previous experience working as a call center customer service representative. You must be friendly and upbeat with a professional attitude. Individuals interested in this position must have basic computer skills.
The Customer Service Representative will work in the CSR Department. You will answer inbound calls from clients, update account information, document purpose of call and provide basic customer service. You will also inform customers about upcoming changes to their accounts or subscriptions and inform them of new products or promotions that may be interested in or qualify for.
Requirements
1+ year of customer service
High School Diploma or GED
Basic computer skills
Type 30 wpm or greater