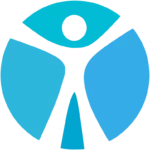 Website Thrivas Staffing Agency
Small medical company is currently hiring an inbound Customer Service Representative. This is a full time position. Office hours are Monday through Friday from 9:00 a.m. until 5:00 p.m. The opportunity is a permanent role within the company. Some benefits are offered after the successful completion of a 120 day probationary period. The starting pay is up to $16 per hour, depending on experience.
The ideal applicant will have experience providing customer service for a medical equipment facility or be knowledgeable about basic medical insurance coverage. Experience in medical is not required to qualify. Applicants must have intermediate computer skills and professional experience working on the telephone with customers.
The Customer Service Representative will answer calls, greet clients and log purpose for each call. Verify and update account contact info, billing information and previous purchase history. You may be asked to research or troubleshoot issues and return customer call at a later time. This position performs extensive data entry.
Requirements
1+ year of professional experience
Experience providing customer service
Intermediate computer skills
Type 35 wpm or greater