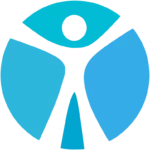 Website Thrivas Staffing Agency
Call center is currently hiring several Customer service Specialists. The office hours vary with the majority of the shifts Monday through Friday from 8:00 a.m. until 5:00 p.m. There are swing shifts and weekend schedules available. Some overtime is available. OT is not required. Benefits are offered after a 6 month probationary period. Benefits include medical, dental, vision, and paid time off. The company 401k is available after 1 year of employment. Bonus earnings offered. The starting pay is up to $16 per hour, depending on experience, with opportunities for pay increases and advancement within the company.
The company is a large organization that provides third party customer service, billing, collections and voice call services to business clients. This is a very busy department that requires staff to take a large number of inbound calls. To excel in this position employees must poses a friendly upbeat and professional attitude, enjoy working on the phone for long periods of time and a passion for true customer service. Individuals with previous call center customer service experience are encouraged to apply.
The CSR may be assigned to various departments. The CSR is assigned to a business clients accounts and will be provided a script to read from when answering calls. Paid training is provided. Verify account information, update account details, and provide account information. Troubleshoot, research and provide solutions. Business clients range from credit card servicers, communication (cell phone, internet providers, etc.). Some technical support positions are also available. Transfer calls to appropriate department for billing, collections or sales.
Requirements
Basic computer skills
Must type 30 wpm or greater