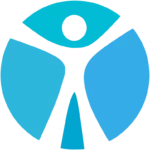 Website Thrivas Staffing Agency
Mortgage company is currently hiring an experienced Data Entry Clerk for a full time position Monday through Friday from 9:00 a.m. until 5:00 p.m. The company provides benefits that include medical, dental, vision, paid time off, paid holidays, and paid training. Starting pay is up to $16 per hour, depending on experience.
The ideal applicant will have previous experience working as a Data Entry Clerk, Typist, Court Reporter or Transcriptionist. Applicants must type a minimum of 50 wpm with an ideal typing speed of 65 wpm or greater. This position requires sitting for extended periods of time. Individuals with an understanding of real estate terminology are encouraged to apply.
The Data Entry Clerk is responsible for gathering reporting from various departments, reviewing compiled data for accuracy and transferring data into company system. It is imperative that you type quickly and accurately and have a strong eye for detail. Individuals who are interested in this position should enjoy working independently and typing for long periods of time.
Requirements
Type no less than 40 wpm
High School Diploma or GED
Longevity with past employers