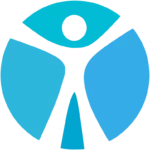 Website Thrivas Staffing Agency
REO Asset Management company is currently hiring an experienced Data Entry Clerk for a full time position. The hours for this position are Monday through Friday from 9:00 a.m. until 5:00 p.m. Paid holidays are offered after a short 60 day probationary period. The starting pay is up to $16 per hour, depending on experience.
The management company is seeking an individual with experience working for an REO, realtor or property management company however experienced in this area is not mandatory. The Data Entry Specialist must have strong typing skills and type over 45 wpm minimum to qualify for this position.
The Data Entry Specialist or Data Entry Clerk is responsible for reviewing data provided by third party clients; most likely a bank, mortgage or lending company and transfer data into company's computer system. It is imperative the Data Entry Specialist has a strong attention to detail as it relates to data entry; entering numerical and alphabetized information. Run reports using Excel for daily and weekly review. Additional administrative or clerical tasks as assigned.
Requirements
Type no less than 45 wpm
Real estate experience is strongly preferred