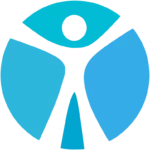 Website Thrivas Staffing Agency
Nationwide company is currently hiring an experience Data Entry Specialist in their branch office. This is a full time position Monday through Friday from 8:00 a.m. until 4:00 p.m. The company provides a very generous benefits package that include 100% employer paid medical after 90 days, group dental and vision after 90 days, a matching 401k plan after 6 months, a long term life and disability plan, prepaid life insurance policy up to $10,000.00 and paid time off after 60 days. Paid time off includes paid holidays, paid personal/vacation. The starting pay is up to $16 per hour, depending on experience.
This is a large medical supply company to various medical facilities such as hospitals, surgery centers, doctor office, dental office, walk-in medical clinics and similar. The Data Entry Specialist is responsible for reviewing purchase orders made online and transferring data into company tracking system. Applicants interested in this position must have previous experience as a Data Entry Clerk, Specialist or in a similar typist role. Open new records, create client company profile, ensure order availability, review payment method, etc. The Data Entry Specialist must type a minimum of 40 wpm to qualify for this position.
Requirements
2+ years' experience in Data Entry
Type 40 wpm or greater