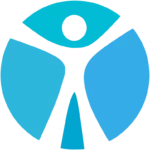 Website Thrivas Staffing Agency
Busy security company is currently hiring an experienced Dispatcher. The position is full time Monday through Friday from 8:00 a.m. until 4:30 p.m. The company provides full benefits that include medical, dental, vision, 401k, paid time off (sick, vacation, holiday) as well as the option for overtime for weekend and holiday schedule. Overtime is never required. The starting pay is up to $18 per hour, depending on experience.
The ideal applicant will have previous experience working for a dispatch unit or department. This is a very demanding role that requires a true professional who is able to work under demanding deadlines while handling multiple tasks simultaneously. Applicants interested in this position should be high energy individuals with an outgoing personality who is able to direct in a clear and precise manner.
The Dispatcher is responsible for routing new security teams to assignments, coordinating pick up of personal and relief staff. You must also provide dispatch for call-ins regarding security concerns and route staff to potential address or area of concern. Notate calls in system, generate daily reports of activity and provide general administrative and clerical support to management.
Requirements
1+ year working as dispatcher
High School Diploma or GED
Submit to criminal background and drug screening
Basic computer skills