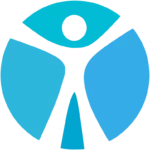 Website Thrivas Staffing Agency
Small, family-owned accounting company is hiring for an Accounting Office Assistant position to help the supporting staff and CPAs. This is a full time and permanent job opportunity. You will be working directly with the CPAs so you will work their hours of 8:00 am to 5:00 pm, Monday through Friday. This is for a small office, but serious about getting the work done fast and correctly. The starting pay is up to $16 per hour, depending on experience.
Your duties may include a variety of tasks, such as: filing, data entry and making copies for files. You must be able to learn internal company software in order to run reports and verify data. Previous experience working for a small business is preferred, but not required. Duties tend to vary widely on a day-to-day basis and you need to be able to keep up with constant changes as well as a fast pace.