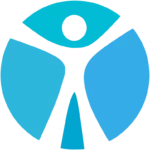 Website Thrivas Staffing Agency
Growing flooring company is hiring a full time data entry office assistant. Office experience is preferred, however, this can be an excellent opportunity for an individual seeking an entry level position in an office setting. The starting pay is up to $16 per hour, depending on experience. Hours are flexible, Monday through Friday with an occasional weekend here and there. Benefits are available after 90 days, including, medical, dental, 401k and paid time off.
You will be responsible for imputing customer, inventory, shipping and purchase information into the database. Strong attention to detail and ability to work in a fast paced environment is important for success in this position.
Requirements:
Type 40+ words per minute
Able to sit for long periods of time
High School Diploma or equivalent
Immediately available
Basic computer skills
This is an entry level job opportunity, however, individuals with the following experience are encouraged to apply: receptionist, office assistant, administrative assistant, secretary, file clerk, customer service representative, personal assistant, warehouse associate, etc.