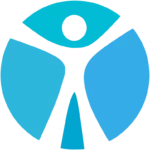 Website Thrivas Staffing Agency
Small law firm is currently hiring an Entry Level Legal Assistant or Administrative Assistant. This is a full time position with office hours Monday through Friday from 8:30 a.m. until 5:30 p.m. The law firm will provide some benefits after a 90 day probationary period that includes paid holidays and paid time off. A stipend for medical benefits is also offered.
The law office is seeking a Legal Assistant to support 2 attorneys, paralegal staff and front desk receptionist in daily tasks. This is a quiet office with a friendly group that is very welcoming. The attorneys are searching for someone who has an interest in the legal field but does not want to be a paralegal and truly enjoys providing administrative or secretarial support. There is no opportunity to become a paralegal.
The Entry Level Legal Assistant would provide general administrative support to the attorneys as well as the litigation paralegals. This position also provides breaks and relief coverage to the law firms Front Desk Receptionist. You must be comfortable answering the phones as well as greeting visitors. The Assistant tracks office supplies and orders when needed, coordinate lunch and holiday events, manages the attorneys professional calendar for meetings and hearings. Light data entry, file or document management and learning how to E-File legal documents. Extensive letter writing, editing or proofreading of documents for spelling and grammatical errors.
Requirements
MS Office skills: Excel, Word, PowerPoint
Type no less than 35 wpm
Strong interpersonal skills
Advanced internet research skills