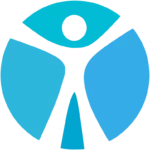 Website Thrivas Staffing Agency
Large company is currently hiring several Medical Coders for the Coding Dept. The position is a full time opportunity. Office hours are Monday through Friday from 9:00 a.m. until 5:00 p.m. This is a permanent opportunity with the company and benefits are provided after 60 day probationary period. Benefits include medical, dental, vision, matching 401k, PTO, etc. The starting pay is up to $18 per hour, depending on experience.
This is a large third party processing facility. The company will provide paid training to qualified individuals. You must work well in a team environment and be comfortable with taking constructive criticism as it relates to your performance. Applicants interested in applying must have a Medical Billing and Coding Certificate or have recent experience as a Medical Coding Specialist/Clerk. The company also has medical billing and medical collection positions available.
This role is responsible for taking patient records, physician diagnosis, laboratory results, or similar medical diagnosis, treatments, or equipment used during visit and code. You must have medical coding experience.
Requirements
High School Diploma or G.E.D.
Type 35 wpm+
8,000 key strokes on 10 key