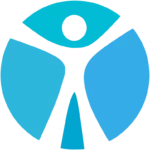 Website Thrivas Staffing Agency
Busy landscaping company is currently hiring an office clerk/receptionist for a full time job opening. The office environment is very busy, fun and friendly. There is a casual dress code. The starting salary is up to $38,000 with regular opportunities for pay increases and advancement within the company.
Job duties will be focused on (but not limited to) data entry, filing, copying, faxing, managing emails, scheduling appointments, answering phones, taking messages and answering basic questions regarding the business (address, hours of operation, etc).
Requirements
You must be well spoken and comfortable communicating over the phone
Basic office clerical skills for filing, faxing, scanning, etc.
Available to start immediately
Experience in the following areas is a plus, but not required: administrative assistant, secretary, data entry clerk, clerical, customer service rep or similar experience. This is an entry level opportunity for the right candidates.