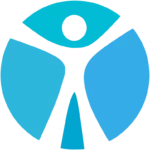 Website Thrivas Staffing Agency
One of the area's most prominent corporations is seeking an executive assistant/secretary who will work directly under the direction of an executive partner. This is a demanding position, with a salary and benefits package to match. Qualified applicants will have experience working in a fast-paced and dynamic environment, and must demonstrate a history of managing a variety of tasks. Occasional travel is required, and the schedule can be erratic. Duties May Include (not limited to):
Managing a busy executive schedule
Coordinating travel arrangements
Processing all incoming mail and email
Answering all incoming calls
Manage all office technology
Organize office files and maintain records as needed
Create various documents and correspondence
This is an excellent opportunity for the right applicant. If you have experience working under the direct supervision of a high-level corporate executive, please apply today.