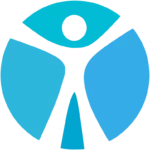 Website Thrivas Staffing Agency
Document storage facility is currently hiring an entry level File Clerk. The office hours are Monday through Friday from 10:00 a.m. until 6:00 p.m. Some overtime is available in the evenings and on weekends for employees who want OT. Overtime is not required. Some benefits are offered after a short probationary period.
The document storage and imaging facility provides storage services to medical facilities and professional offices. The file clerks are responsible for labeling all new physical documents arriving at facility as well as scanning, filing and creating E-records and CDs per client requests.
This is an entry level position for a motivated individual who has basic to intermediate computer skills. Applicants must have basic typing and computer skills to qualify for this position. The position will require standing and sitting for long periods of time as well as crouching, bending, and lifting boxes over 25lbs each.
Requirements
Ability to lift 25lbs unassisted
Basic computer skills
Typing or Data Entry experience
Organized with a strong attention to detail