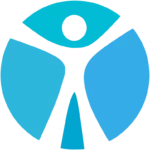 Website Thrivas Staffing Agency
Luxury day spa is currently hiring a Front Desk Receptionist. The position is full time Monday through Friday from 9:30 a.m. 6:30 p.m. One Saturday each month is required by each front desk associate. This is a permanent opportunity with this nationwide spa and will provide benefits after a 90 day probationary period. Starting pay is up to $16 per hour depending on experience.
The ideal applicant will have previous experience working for a high end luxury spa, salon or retreat (not required). Individuals should be passionate about customer service and providing an exceptional experience to each of our guests. A polished and professional appearance is required at all times; you must be passionate about your presentation. The spa is seeking a poised woman or man who enjoys working closely with clientele and is capable of building professional relationships with guests. You must also be a team player and have a willingness to assist department staff.
The Front Desk Receptionist is primarily responsible for answering phones, scheduling or rescheduling appointments and greeting guests as they arrive for scheduled appointments. You will also direct guests to their relaxation rooms while waiting for services. The spa offers a variety of massage packages, hair care, nail and makeup. You will provide refreshments and ensure each waiting area is fully stocked. This position also accepts payments, receives customer feedback on experience, troubleshoots any service issues and assists in resolving customer complaints. You will also ensure relaxation rooms have been properly cleaned and are presentable for guests throughout the day.
Requirements
1+ year of experience
Polished professional appearance and demeanor
High School Diploma or GED
Basic computer skills