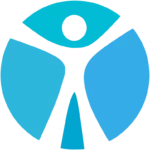 Website Thrivas Staffing Agency
Professional office is hiring a Front Desk Receptionist. The position is full time Monday through Friday from 9 a.m. until 5:00 p.m. The office will provide benefits after a probationary period. Paid time off for holidays and personal is provided after 30 days. Medical benefits, dental and vision are provided after 6 month probationary period and a matching 401k is available after 12 months of employment.
The applicant should possess some professional office experience in a previous receptionist or clerical role. This is a professional office that is very busy and requires an individual who is comfortable multi-tasking (answering phones, greeting guests and performing data entry or clerical duties). This position requires intermediate computer skills, a professional attitude and the ability to communicate effectively over the phone, in person and in written communication.
The Front Desk Receptionist is responsible for answering a busy phone system and transferring calls. Provides general customer service in a uplifting and friendly demeanor. Data Entry on assigned projects and account management as well as some document preparation for the sales department. Filing, faxing, creating mailing labels and other clerical tasks.
Requirements
Strong interpersonal skills
Recent duties in relevant position
Type no less than 35 wpm
Strong customer service skills