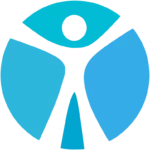 Website Thrivas Staffing Agency
Software company is hiring an experienced Help Desk Tech. The position is full time and permanent. The office hours for this position are 11:00 a.m. until 6:30 p.m. Monday through Friday. Overtime is also offered for evenings and weekends. The company provides full benefits after a short 60 day probationary period.
This is a software development company with a nationwide client base. The company is currently hiring several full time positions for the Help Desk Dept. The ideal applicant will either have several years of experience providing I.T. support or have a Degree/Certificate in Information Technology and have some professional experience such as customer service in a call center. Bilingual applicants are strongly encouraged to apply however this is not a requirement.
The Help Desk Technician is responsible for providing customer service support to individuals and business. Assist new users with basic training questions; re-forwarding training modules and directing them to the online support page for frequently asked questions. You will also troubleshoot technical issues submit through our online ticket center or answer calls from users having technical issues or trouble navigating the system. Senior Help Desk Techs will also assist with integrating multiple systems to the company's program.
Requirements
1+ year of Help Desk experience or Degree in Information Technology
Type no less than 35 wpm
Comfortable providing technical support over the phone
Able to clearly communicate detailed technical steps over the phone
Strong customer service skills
Submit to criminal background screening