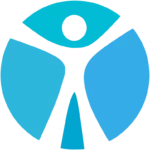 Website Thrivas Staffing Agency
Hotel is currently hiring a part time housekeeper. The position is a permanent opportunity with the company and hours can be flexible. There is opportunity to gain more hours and advance with the hotel.
The housekeeper is responsible for preparing rooms for arriving guests. Ensure each room has been properly sanitized; change bedding, vacuum, bathrooms, dust, etc. The position may also include some customer service if a guest requests extra toiletries.
It is important that we find a housekeeper who is reliable. The hotel is hiring a maid who takes pride in their work and understands basic sanitary guidelines for cleaning. The hotel is hiring several housekeepers and is interested in bilingual (Spanish or Creole) or no bilingual applicants.
Requirements
Authorized to work in the U.S
Reliable and responsible
High School Diploma
Clear criminal background