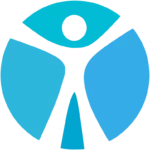 Website Thrivas Staffing Agency
Large company is seeking a HR Office Assistant – Payroll Processor. The position is full time Monday through Friday from 9:00 a.m. until 5:00 p.m. The company provides a very generous benefits package that includes full medical, dental, vision, matching 401k, paid time off, long term life & disability plan, over 20 locations nationwide for relocation & promotion opportunity and more! Starting pay is up to $20 per hour depending on experience.
The ideal applicant will have several years of experience and have recently worked in a payroll department with similar duties. Individuals who have worked for a payroll processing company similar to ADP or Paychex are also strongly encouraged to apply. The Payroll Processor is responsible for reviewing employee timecards and entering hours into payroll system. Ensure proper deductions for each individual employee, make changes to employee banking info, update records, etc. You will also assist with lost checks, stop payments and troubleshoot payment errors and more. This is a very large company and you must be capable of working quickly and accurately. Basic accounting skills are required.
Requirements 1+ year of payroll processing skills High School Diploma Longevity with previous employers Type 35wpm+