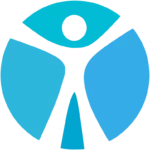 Website Thrivas Staffing Agency
Established company with multiple offices statewide is currently hiring an experienced Human Resources Generalist. This is a full time position Monday through Friday from 8:00 a.m. until 4:30 p.m. The company will provide benefits after the successful completion of a 90 day probationary period. The starting pay is up to $22 per hour, depending on experience.
The company has several small distribution centers in key locations to better serve their commercial clientele. Applicants interested in this position must have experience performing HR related duties in an industrial, construction, or manufacturing type environment. Applicants who have worked as an HR Assistant or HR Clerk should consider applying.
The HR Generalist is responsible for supporting the HR Manager as well as coordinating with payroll. The HR should have a completed bachelor's degree or Certified through SHRM. The Human Resources Generalist will assist in onboarding new employees; conducting employment verifications, education verification, coordinate drug testing, manage I-9 forms, etc. This role also creates and posts job descriptions under supervision of management. Manage employee records, disciplinary actions, and performance reviews. The HR Generalist will also familiar themselves with company benefits plan, retirement plan and answer any questions for employees regarding open enrollment or concerns.
Requirements
2+ years of HR experience in a support role
BA is strongly preferred but not required
High School Diploma or GED
Experience using applicant management systems