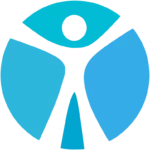 Website Thrivas Staffing Agency
Established insurance company is currently hiring a Part Time Customer Service Representative. The position is part time Monday through Friday from 9:00 a.m. until 3:00 p.m. There is some flexibility on the schedule. Starting pay is up to $20 per hour depending on experience.
The company is seeking an individual who has worked as a call center customer service representative, front desk receptionist or possibly performing client intake in a professional office or similar. The position is best suited for a mature person who enjoys speaking with people of the phone and has data entry clerk experience. The Customer Service Rep will take inbound calls from individuals who have a claim. You will go through a simple intake questionnaire and create a new record for each claimant. You must have strong typing skills and the ability to clearly communicate over the phone. This is a highly regulated industry where compliance is stressed. This requires applicants to be focused and detailed. You will answer phones, perform data entry and assist with basic administrative support.
Requirements High School Diploma or Similar Type 30 wpm+ Interested in P/T hours 1+ year of experience