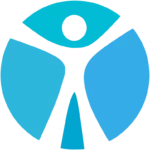 Website Thrivas Staffing Agency
Third party medical service company is currently hiring a full time Insurance Verification Specialist. This is a full time position with office hours from 8:30 a.m. until 5:30 p.m. This is a temporary project that is expected to last at least 1 month. Assistance is needed immediately. Pay is up to $16 per hour, depending on experience.
The company performs a variety of administrative tasks for outside medical facilities such as physicians, hospitals and medical laboratories. The company has several internal departments that perform Medical Billing, Medical Coding, Accounting and similar. This particular position is for individuals who have previously worked as an Insurance Verification Specialist or Insurance Verification Clerk and have hands on experience working for a physician's office performing these tasks. Assistance is needed immediately.
The Insurance Verification Specialist will be assisting with a temporary project that is expected to last at least 1 month. The hours are full time and the office is seeking an individual who can commit to the entire length of the project. You will be responsible for verifying if a client (outside medical facility) has saved patients insurance information and update records accordingly. This position will perform extensive data entry and you must be comfortable navigating a medical document management program, performing basic research and typing. Enter insurance information into system and forward claim to insurance company. Physician billing experience is ideal.
Requirements
2+ year of physician billing experience
Experience verifying insurance
A Medical Billing and Coding Certificate is preferred
High School Diploma or GED
Type 30 wpm or greater