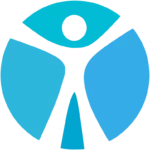 Website Thrivas Staffing Agency
Software development company is currently hiring IT Help Desk Technicians. The company has a need for several new employees. The office hours are Monday through Friday from 8:30 a.m. until 5:30 p.m. A generous benefits package is available that includes 100% employer paid medical, group dental, vision, paid time off including holidays along with a matching 401k. Long term life and disability plan and a prepaid life insurance policy also offered.
The starting pay is up to $22 per hour, depending on experience. The ideal applicant will either have experience working as a Help Desk Technician or have a degree/certificate in Information Technology. Applicants must be capable of providing precise step-by-step instruction over the phone. This is a customer service position that requires friendly individuals who enjoy assisting individuals and are passionate about technology. The IT Help Desk Tech is responsible for answering inbound calls from business clients who have previously purchased the software program. Answer basic questions regarding using the program, troubleshoot basic technical issues or instruct client to submit a ticket through company website for advanced technical issues. You must be patient and able to maintain your professionalism during challenging client calls. This position also maintains client accounts, updates records and logs purpose of phone call.
Requirements 1+ year of experience or a degree/certificate in relevant field High School Diploma or GED Type 35 wpm or greater