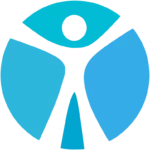 Website Thrivas Staffing Agency
Law firm is currently hiring an Office Clerk. The position is full time Monday through Friday from 8:30 a.m. until 5:30 p.m. The law firm provides a very generous benefits package that includes 100% employer paid medical, group dental & vision as well as paid time off. Paid time off includes holidays, sick and personal days. Additional benefits include unlimited opportunity for career advancement, paid training, long term life & disability and a prepaid life insurance plan for employees. The starting pay is up to $15 per hour, depending on experience.
This position requires an individual who is comfortable providing clerical and administrative support to a large group of professionals. This is an entry level opportunity that will provide training however the ideal applicant will have some computer experience and be comfortable using standard office equipment's; fax machine, copier, etc. You must be energetic and work with a sense of urgency while maintaining a positive and upbeat attitude. Individuals who are enrolling or are currently enrolled in school to obtain a degree or certificate in legal studies are strongly encouraged to apply.
The Office Clerk is responsible for running documents between departments, providing support in the file room as well as providing the front desk receptionist with relief for lunch breaks. You may be tasked to perform basic data entry or assist on special tasks that require document review, pulling files or conducting basic research. This position may also ask that you run errands outside of the office (drop documents are court house, order lunch, etc.)
Requirements
Basic computer skills
Type 30 wpm or greater
Professional appearance and demeanor
Team player with a great attitude
A willingness to learn