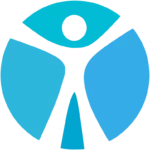 Website Thrivas Staffing Agency
Attorney with a small practice is currently hiring an entry level receptionist for their practice. The ideal candidate will be highly professional, organized, and experienced with customer service. Previous legal experience is a plus, but not required. The starting pay is up to $19 per hour, depending on experience. Full time and permanent job, M-F 9-5.
Duties (may include but not limited to):
Answer all incoming phone calls with a positive and helpful attitude, redirect calls as necessary.
Take accurate messages when necessary and communicate with HR to ensure accurate referrals of messages and calls.
Sign for, sort, and distribute incoming mail and deliveries.
Coordinate all client appointments and provide high-quality customer service.
Provide assistance to paralegals and lawyers working on projects.