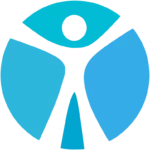 Website Thrivas Staffing Agency
Established law firm is currently hiring a new Legal Assistant. The position is full time and permanent. This is a full time and permanent opportunity. The schedule is Monday through Friday and the attorneys provide some flexibility in the schedule. The firm provides some benefits. Benefits include 70% paid employee medical, dental, vision and paid time off. An annual bonus is also provided when applicable.
The law firm employs two attorneys and one litigation paralegal. The attorneys work very closely with their staff and are seeking a motivated Legal Assistant. The attorneys and paralegal will provide guidance and hands on training when needed. The firm focuses on civil litigation matters. The ideal applicant will have a Paralegal Certificate or Bachelor in Legal Studies along with civil litigation experience however a degree/certificate is not required.
The legal assistant is responsible for typing correspondence, performing some client intake, and creating new legal files. You will also schedule all hearings, mediations and depositions. You will assist the paralegal in preparing legal documents and some basic trail preparation. You must have general civil litigation experience to qualify for this position.
Requirements:
No less than 2 years of civil lit experience
Type 40 wpm+
High School Diploma
Longevity with past employers