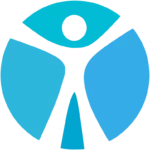 Website Thrivas Staffing Agency
Property management company has an immediate need for an on-site maintenance worker. This is a full time position working Monday through Friday from 8:30 a.m. until 5:30 p.m. This position will require some overtime for emergency situations including evenings, nights or weekends. Applicants interested in this position must be comfortable working on-call.
The ideal applicant will have previous maintenance experience. Individual who have specialized training in electrical, plumbing or general contractor work are strongly encouraged to apply. This position requires an individual to be capable of lifting 50lbs or heavier unassisted. You must also have a state issued Driver I.D to drive the grounds truck and golf cart in the area.
The Maintenance Worker is responsible for responding to office dispatch calls to residential units who have reported a concern; air conditioning, plumbing issues, garbage disposal, appliances not working, etc. Troubleshoot problem and gather necessary items to fix issue or report problem to office for repair. Work closely with outside vendors (repair technicians, electricians, plumbers etc. and ensure accurate work and billing). Identify possible property hazards to office. Additional duties as assigned.
Requirements
Valid Driver's License
High School Diploma or GED
Experience with general construction
Experience working as a repair tech or maintenance worker
Submit to criminal background screening