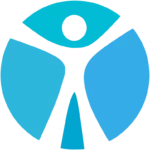 Website Thrivas Staffing Agency
Third party medical processing company is currently hiring an experienced Medical Billing and Coding Clerk. The position is full time Monday through Friday from 8:00 a.m. until 5:00 p.m. The company provides full benefits (including 100% employer paid medical) after a short probationary period.
The medical company represents various medical facilities that include hospitals, physicians, outpatient facility, specialized surgery centers, and more. The company provides administrative, clerical and financial services to the medical community.
Medical Billing and Coding Clerks will be assigned to specific clients and work on either Medical Billing or Medical Coding. The position requires experience and ideally someone with a Medical Billing and Coding Certificate. The company will consider entry level applicants who have a recent Medical Certificate that do not have hands on billing/coding experience if they have recent professional employment. Such as a medical receptionist, medical secretary, medical file clerk or similar.