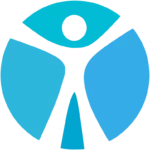 Website Thrivas Staffing Agency
Surgery center is currently hiring an experienced Medical Billing Specialist for a full time opportunity within their organization. The office hours are flexible between 9:00 a.m. to 5:00 p.m. or you may work Monday through Friday from 7:30 a.m. until 4:30 p.m. The company also provides full benefits after a short probationary period. The starting pay is up to $20 per hour, depending on experience.
The ideal applicant will have obtained their Medical Billing and Coding Certificate as well as 2+ years of Medical Billing experience. The office is a professional environment that provides a comfortable working atmosphere focused on respect, training and advancement opportunities. Individuals interested in this position must be a team player with a great attitude and a willingness to work hard.
The Medical Billing Specialist must have at least 1 year of Medical Billing experience; preferably more. You will review and update eligibility and benefits for patients. Update patient records to reflect current medical insurance status. Post payments and monitor accounts receivable A/R and denials. Must understand how to identify and submit corrected claims.
Requirements
Medical Billing & Coding Certificate
1+ year of recent Medical Billing experience
Type 35 wpm+
10 key strokes 8,000+
Submit to criminal background screening