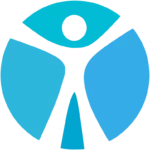 Website Thrivas Staffing Agency
Group medical practice is currently hiring a Medical Clerk. The position is full time Monday through Friday from 9:00 a.m. until 5:00 p.m. This is a permanent opportunity within the facility and benefits will be offered after the successful completion of a 90 day probationary period. The starting pay is up to $17 per hour, depending on experience.
The facility is home to physicians and support staff; ranging from medical assistants, medical billing and coding clerks, medical receptionist, phlebotomist, etc. This is a busy practice with a very friendly staff that is welcoming. The organization is seeking a mature individual who works well with others and is passionate about their career in the medical field.
This position is open to entry level applicants as well as individuals with significant medical experience. The opportunity will provide training if needed. The role will focus on working as a "floater" for the office as it expands their practice. You will prove back up support to the medical receptionist for breaks, vacation or sick days. The Medical Clerk will also work closely with the medical billing specialist performing billing, coding and insurance verification. The Medical Clerk will also pull patient records, make updates and manage records as needed. Additional duties include but are not limited to; filing, faxing, typing correspondence and general clerical support.
Requirements
1+ year of medical experience OR
Certificate in Medical Administrative Assistant
High School Diploma or GED
Type 35 wpm or more
Team player who works well with others
Organized, efficient and timely