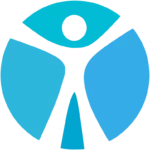 Website Thrivas Staffing Agency
Busy cosmetic and reconstructive surgery center is currently hiring an experienced Medical Office Manager. The office hours are Monday through Friday from 8:30 a.m. until 5:30 p.m. with some overtime required during special circumstances. The medical facility provides benefits after a short probationary period that includes medical benefits, dental, vision, paid time off for holidays and personal time. Additional benefits include paid parking, discounted services and products for employees. The starting pay is up to $60,000 per year with regular opportunities for pay increases.
The medical office is comprised of surgeons, medical support staff, administrative and clerical staff. The Office Manager position is available due to the relocation of the current long time manager. This position requires experience as an Office Manager in a medical facility; preferably cosmetic surgery center or similar.
The Office Manager is responsible for significant schedule coordination between staff and MD's. Schedule Medical Assistants schedules for emergencies, holidays and requested time off. Oversee front desk staff for scheduling, training and compliance. Ensure licensing and credentialing requirements are active for both medical staff and business. Compile and review patient records, office reporting, billing, payments due. This position will also provide relief and cover sudden absences. You must be a team player willing to perform any administrative task asked of you. Such as verify patient insurance, collect payment, answer phones, order office supplies and general administrative and clerical support when needed. Work closely with bookkeeper and outside CPA for billing purposes. Review timesheets for accuracy. Prepare job postings, review resumes, conduct phone interviews, coordinate interviews and assist with onboarding of new employees. Some Human Resources duties apply to this position.
Requirements
No less than 2 years off Office Management experience
Advanced MS Office skills: Excel & Word
Recent experience managing Medical facility, surgery center or similar
Advanced understanding of medical terminology
Intermediate accounting/billing skills
Basic payroll knowledge
Some HR experience